If you are unable to reset your password (e.g., you do not receive a reset
link), then you can attempt to reset your email, in order to log in via a
different email address.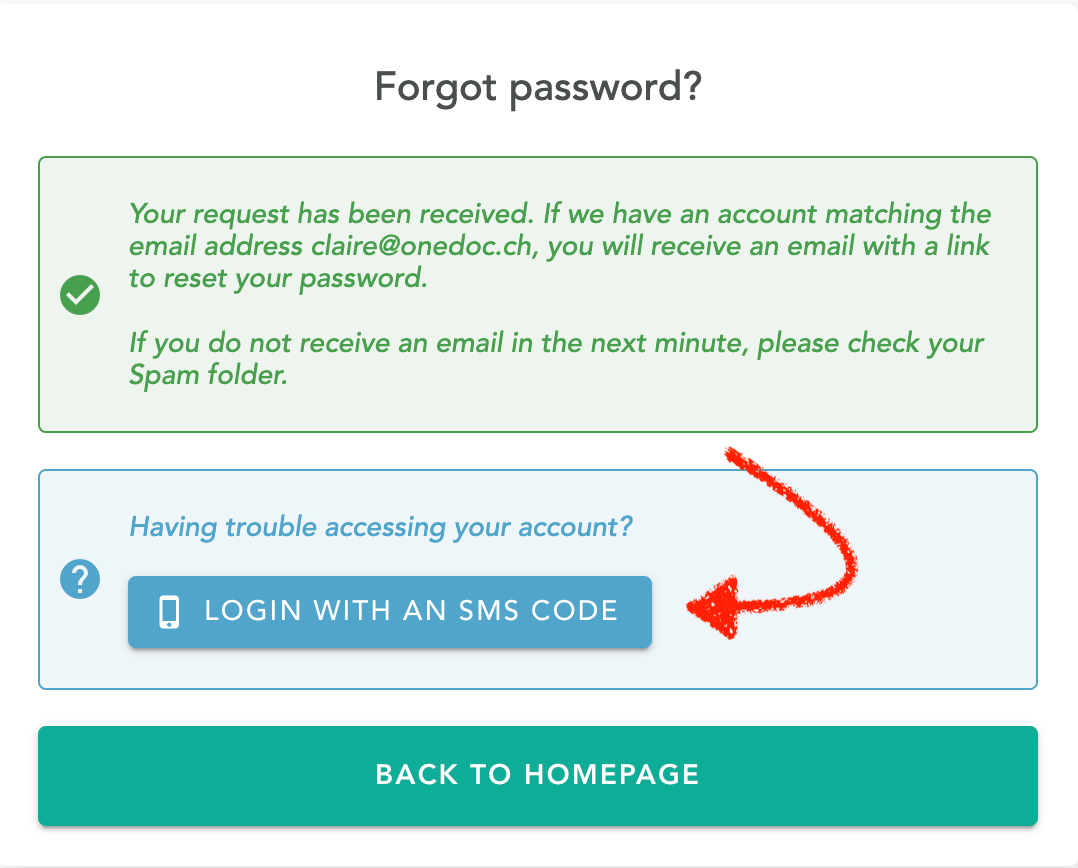 Enter your phone number and birthdate, so that the system can find

your OneDoc account: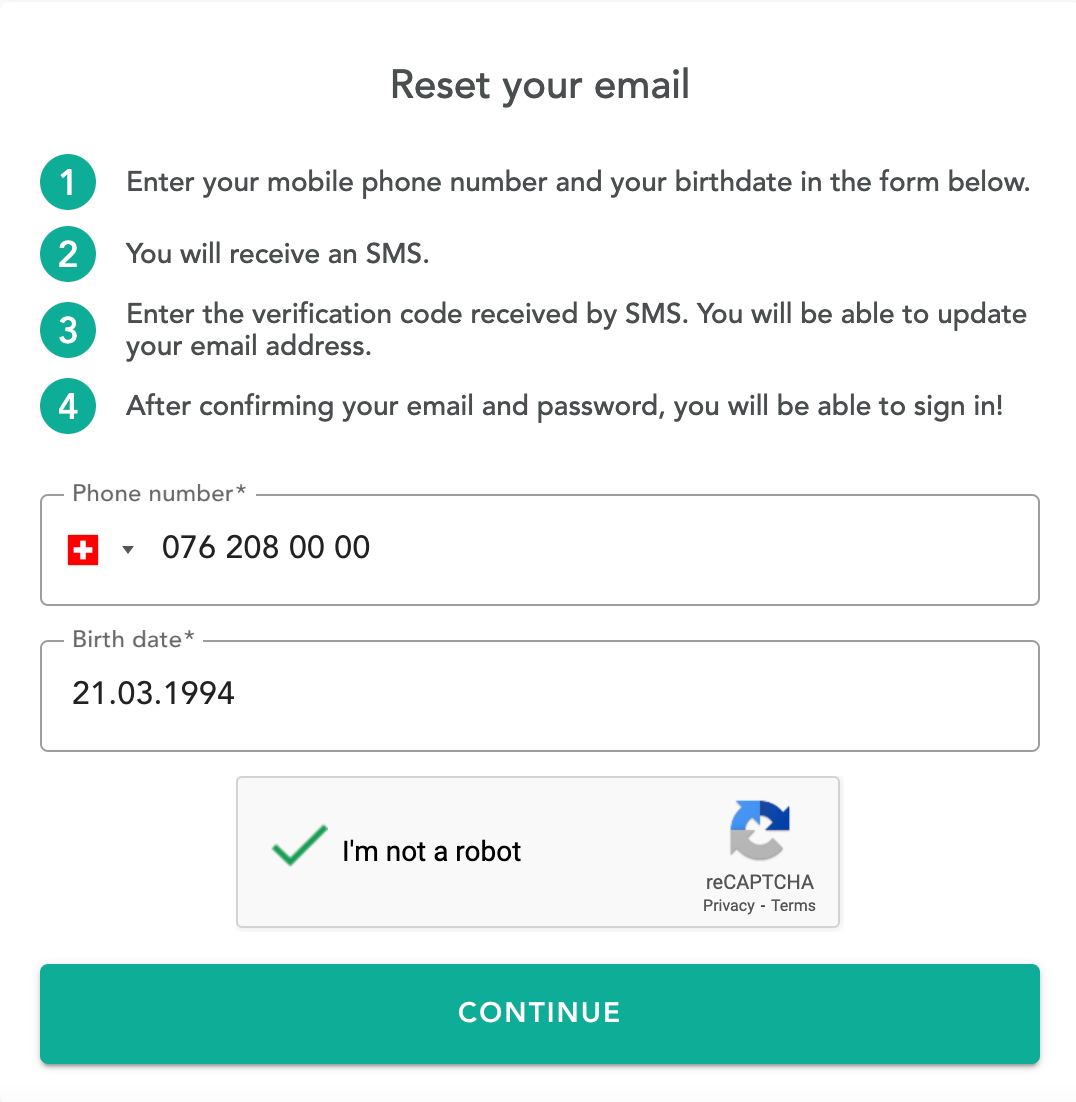 You will receive a verification code by SMS. Enter this code in the

"Verification code" field: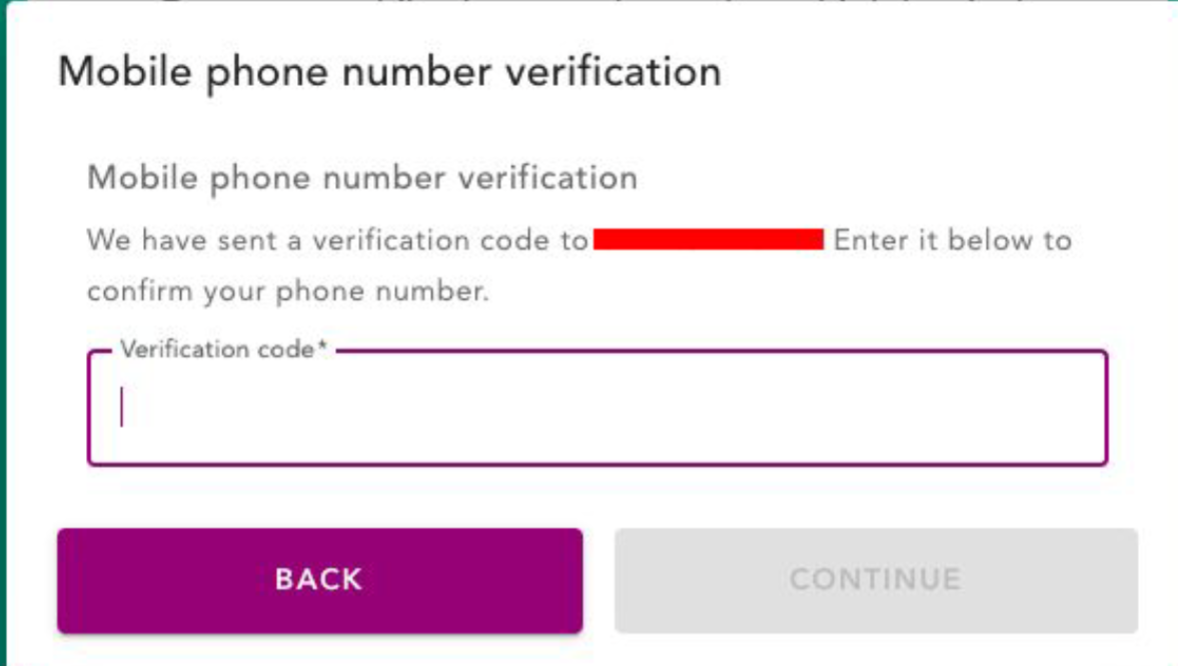 This will take you to the email address linked to your OneDoc account,
which you can change if necessary.