When you confirm your appointment with your personal information (step 4 of the process), you may be asked to complete the health insurance card number field.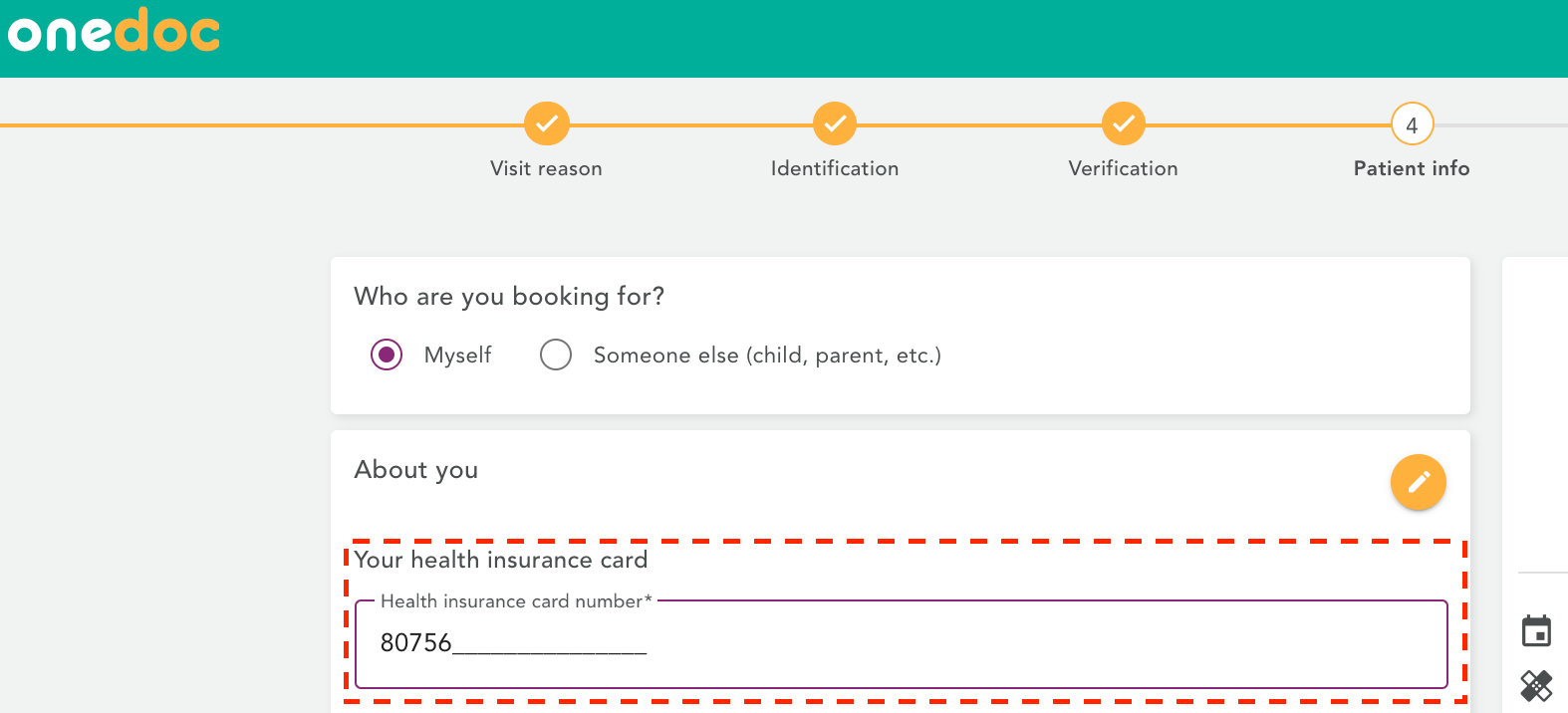 This number is not always requested by the healthcare providers with whom you want to make an online appointment on OneDoc.
However, when the number is required, the field is marked as mandatory, and the appointment cannot be confirmed if the field is not completed.
In this case, the number to provide (insurance card number or CoverCard) can only start with 807.
If you do not have this type of insurance card (for example if you are insured in another country than Switzerland), you will not be able to validate the appointment online.
You may therefore have to contact the service provider with whom you want to book the appointment to make an appointment by another way, or try to book another appointment online via OneDoc in a center where this field is not obligatory.