If you wish to book an appointment with a doctor/therapist for a specific specialty:
While you are on the search engine on the home page, enter the name of the desired medical/paramedical specialty in the left field.
Then click on the corresponding specialty in the drop-down list.
In the right field, indicate the locality where you wish to have your consultation (city, zip code, address).
Confirm your request with the "find" button.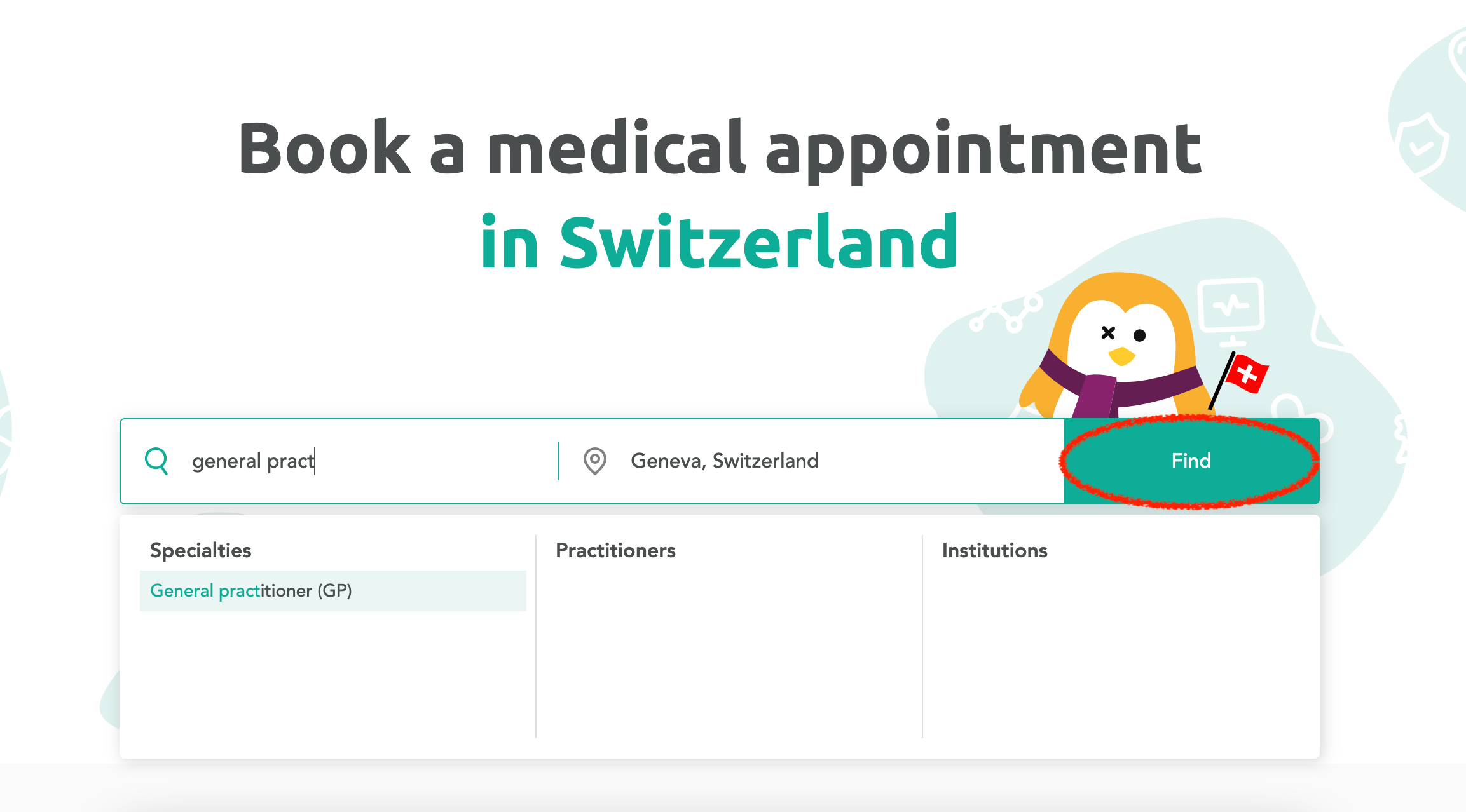 You are redirected to the page of results for your search for the corresponding healthcare professionals and institutions.
Click on "view profile" of the chosen healthcare professional. You can then consult their profile to find information about their practice, select a visit reason for consultation and a time slot from their calendar to book your appointment.
To do a new search, click on the "OneDoc" logo, at top left of the page.