This Link will take you to the article on how to book a video consultation.
OneDoc has created its own solution for video consultation. Do you have questions or uncertainties about data protection? Here you will find our privacy commitments to our patients.
After you book the appointment, you will receive a confirmation by email. Ten minutes before your appointment, you will receive an SMS.
You can enter the virtual waiting room a maximum of ten minutes before the video consultation. To do so, open the link in the email confirmation, the SMS or directly in the OneDoc app.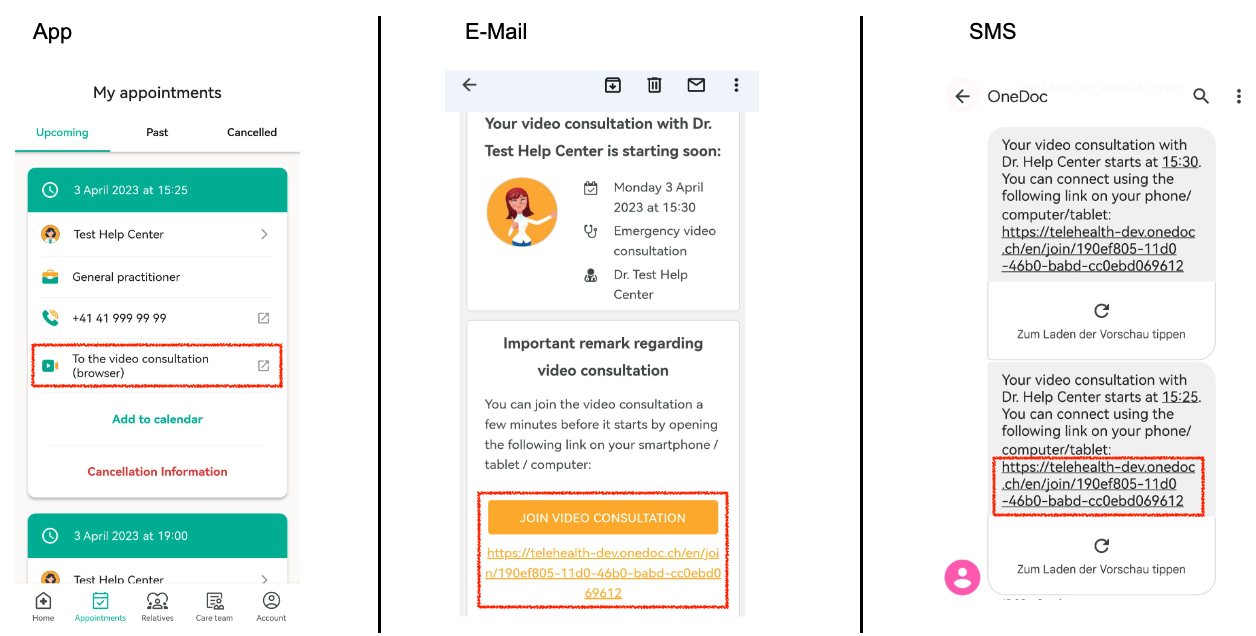 Before you start the video consultation, you are in the virtual waiting room. Here you can turn the microphone and camera on/off and make various settings. When you are ready, click on "Start the video consultation".
You are in the video consultation and wait until the healthcare professional joins you. Here, too, you can make various settings (microphone, camera, etc.).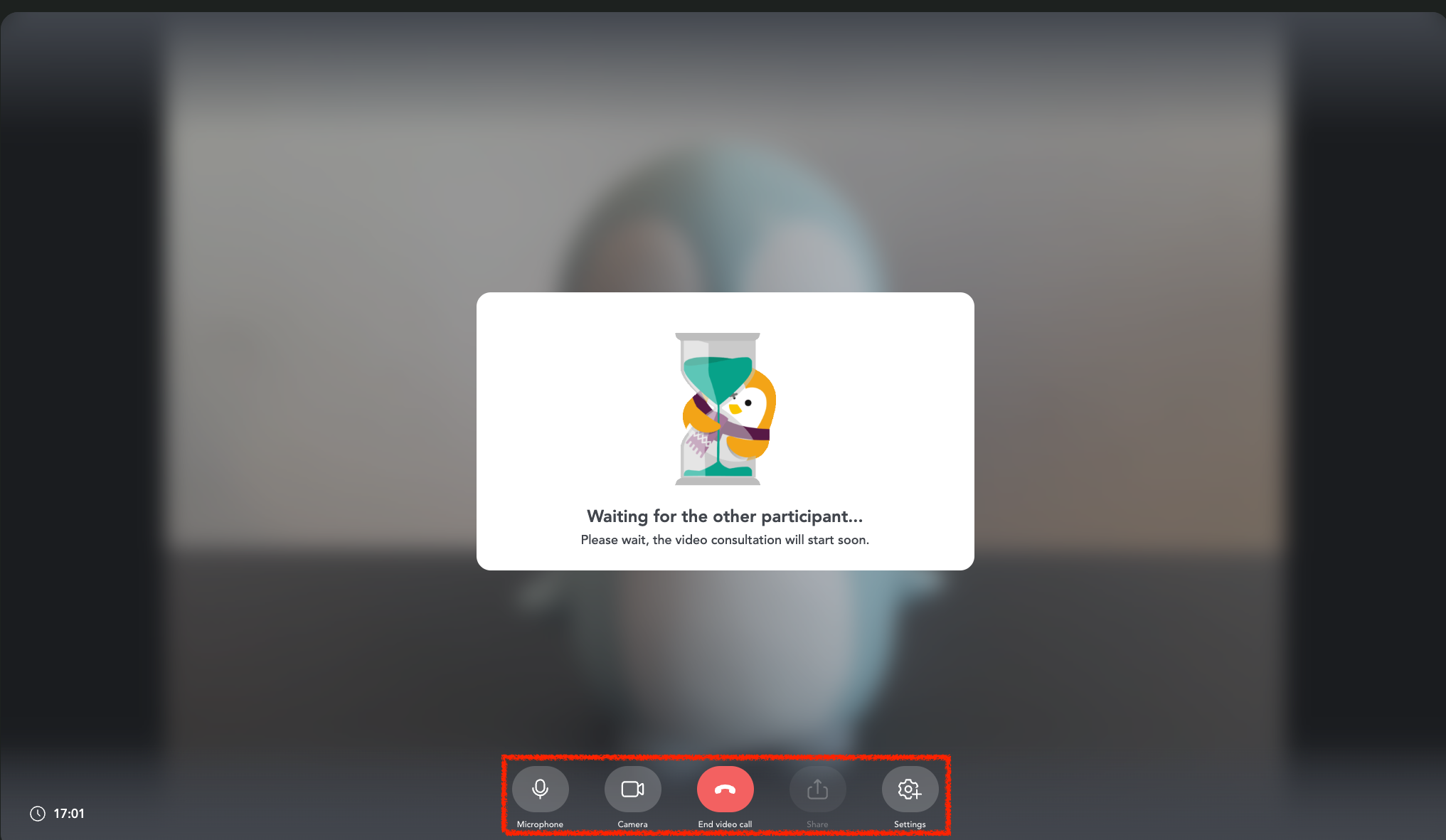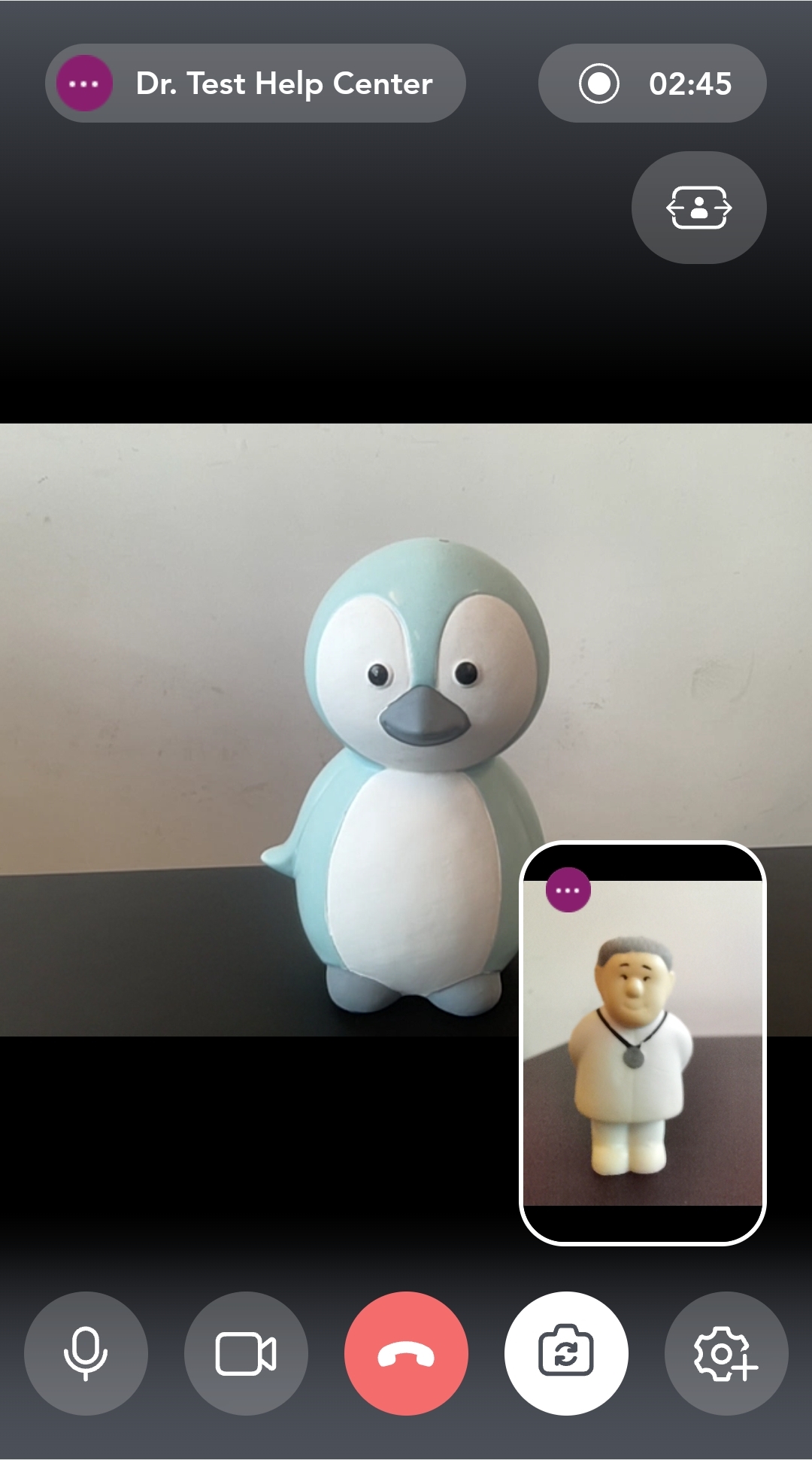 When you exit the video consultation, you have the option to re-enter or return to the home screen.