Booking an appointment for a relative is done in the same way as making an appointment for yourself.
You can consult the articles related to this topic for more details:
However, some things are different in step 4 "Patient info". This is where you will specify that the appointment is not for you, the account holder, but for someone else.
To do this, in the field "Who are you booking for?", choose "Someone else" then fill in their information (First name/Last name/Birth date).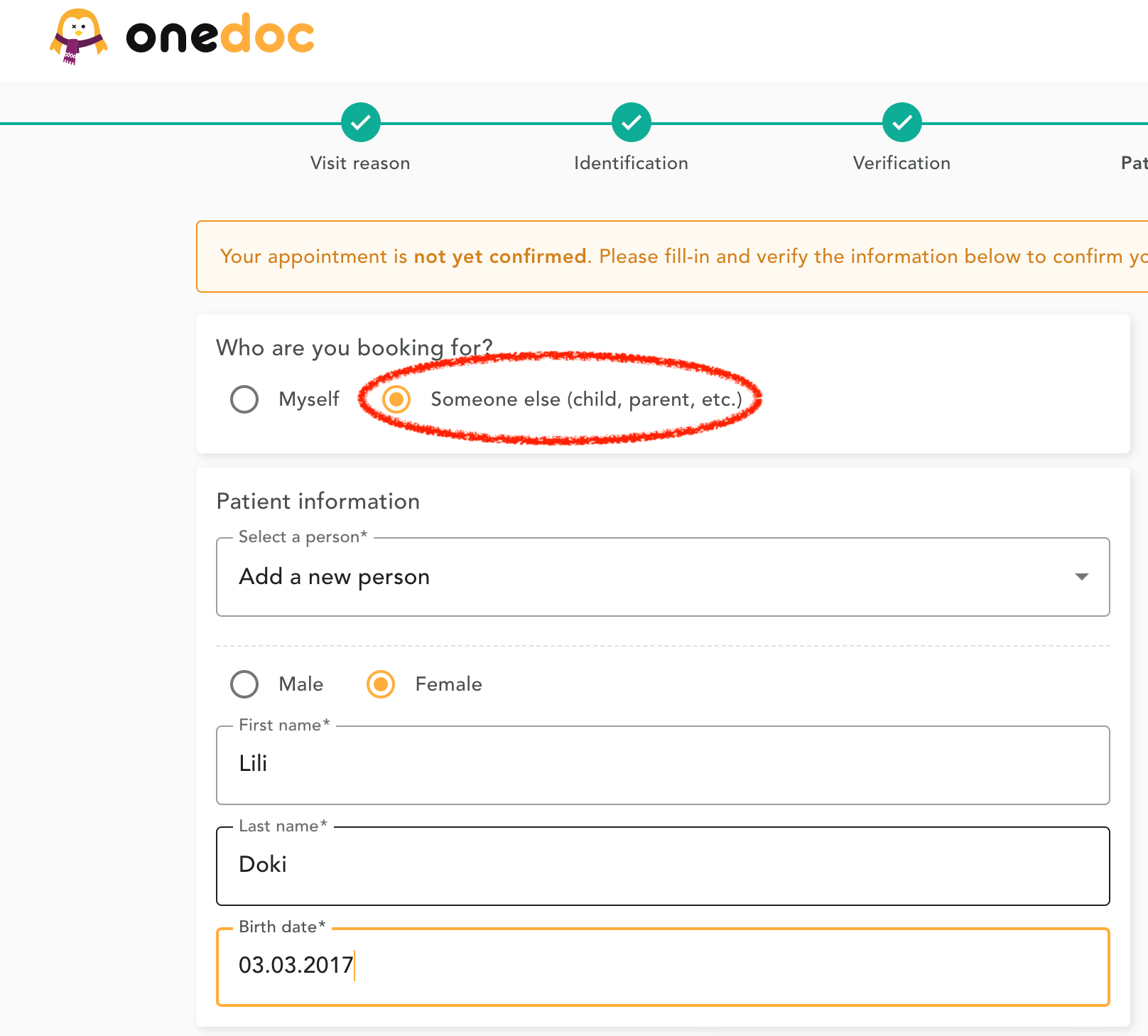 Finally, confirm the appointment by clicking on "Confirm appointment".

NOTE:
It is impossible to book several appointments for different patients at the same time.
If you want to book several appointments for other people, you will have to validate the appointments one by one: after the validation of the first appointment, go back to the practitioner's calendar to select another appointment for the second patient and validate etc.…