Here is how to navigate and find your appointment via the OneDoc app:
On the main page, you can simply click on the "search field".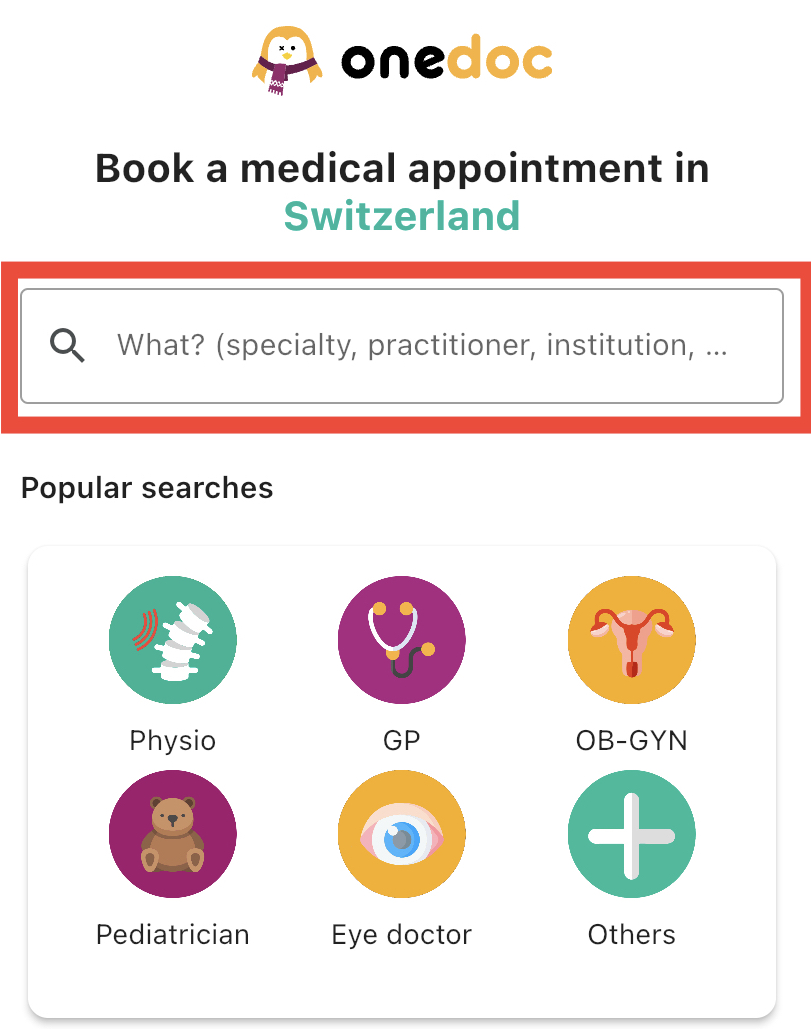 Or on the yellow "magnifying glass" at the bottom of the page.

Then type the name of the desired healthcare professional/specialty/institution etc. and your location.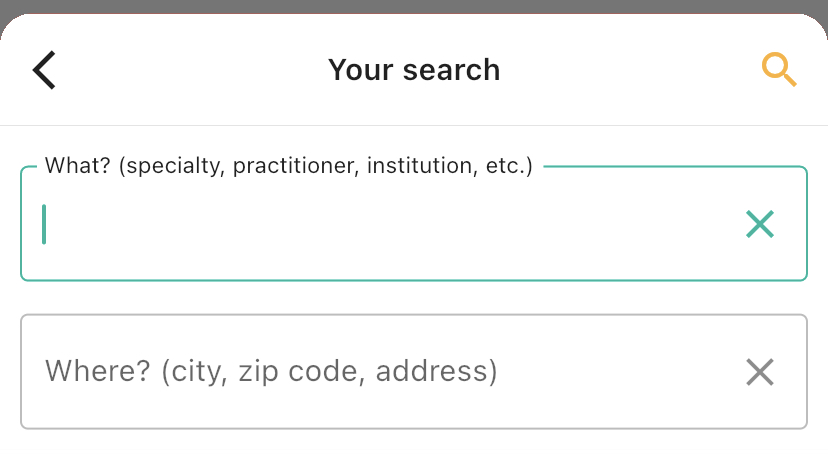 After, a list of your search results will appear.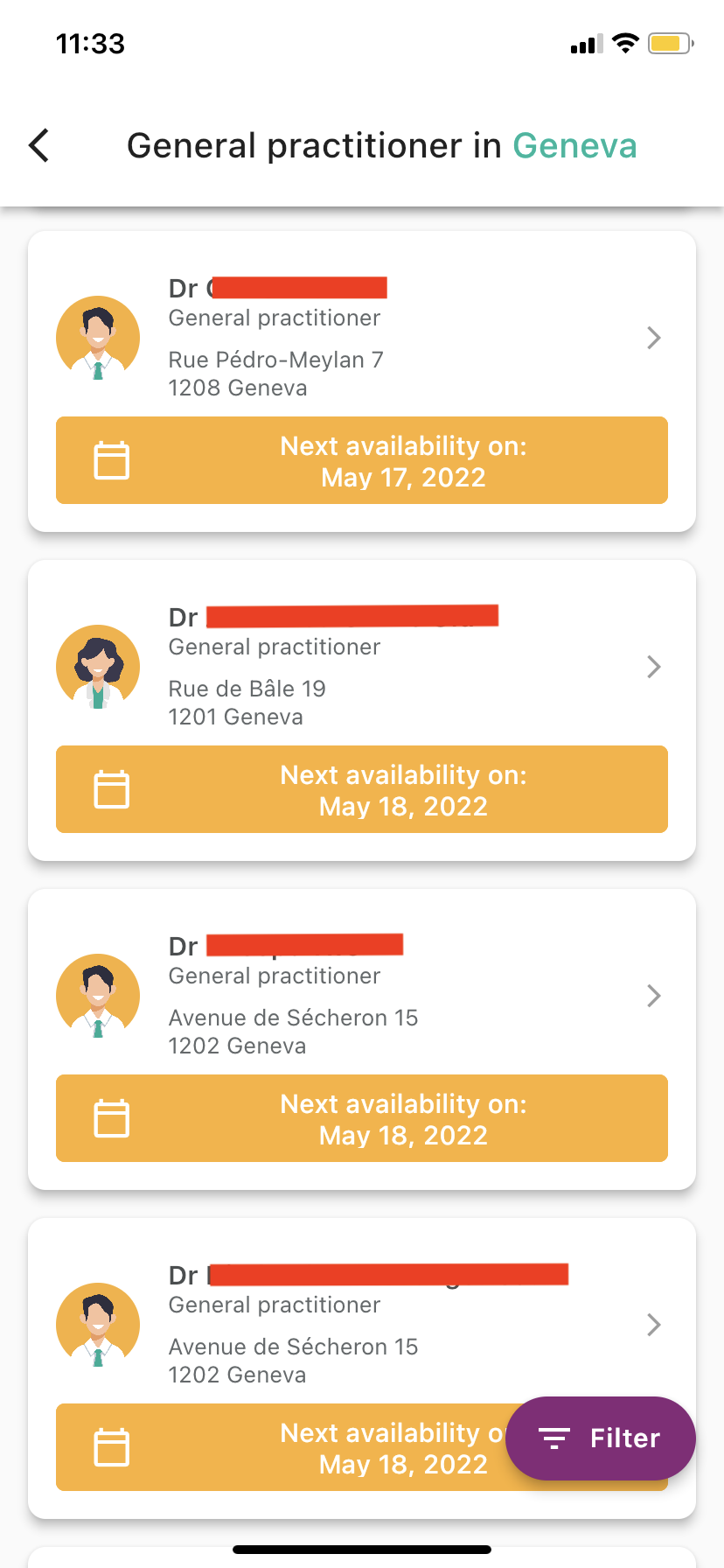 Simply click on one of the profiles on the list and book your appointment.
Please note:
You can also add additional filters to your search by clicking on "Filter" on the bottom right of the page.

You can choose for an example: the spoken language/gender/insurance network etc. of your healthcare professional.