In order to simplify the use of the application, this article presents its main features:
Contents:
1. Home

From this page, you can search the doctor/therapist by name, by specialty or by establishment (in the search bar).
You are also able see your next appointment, as well as your popular searches.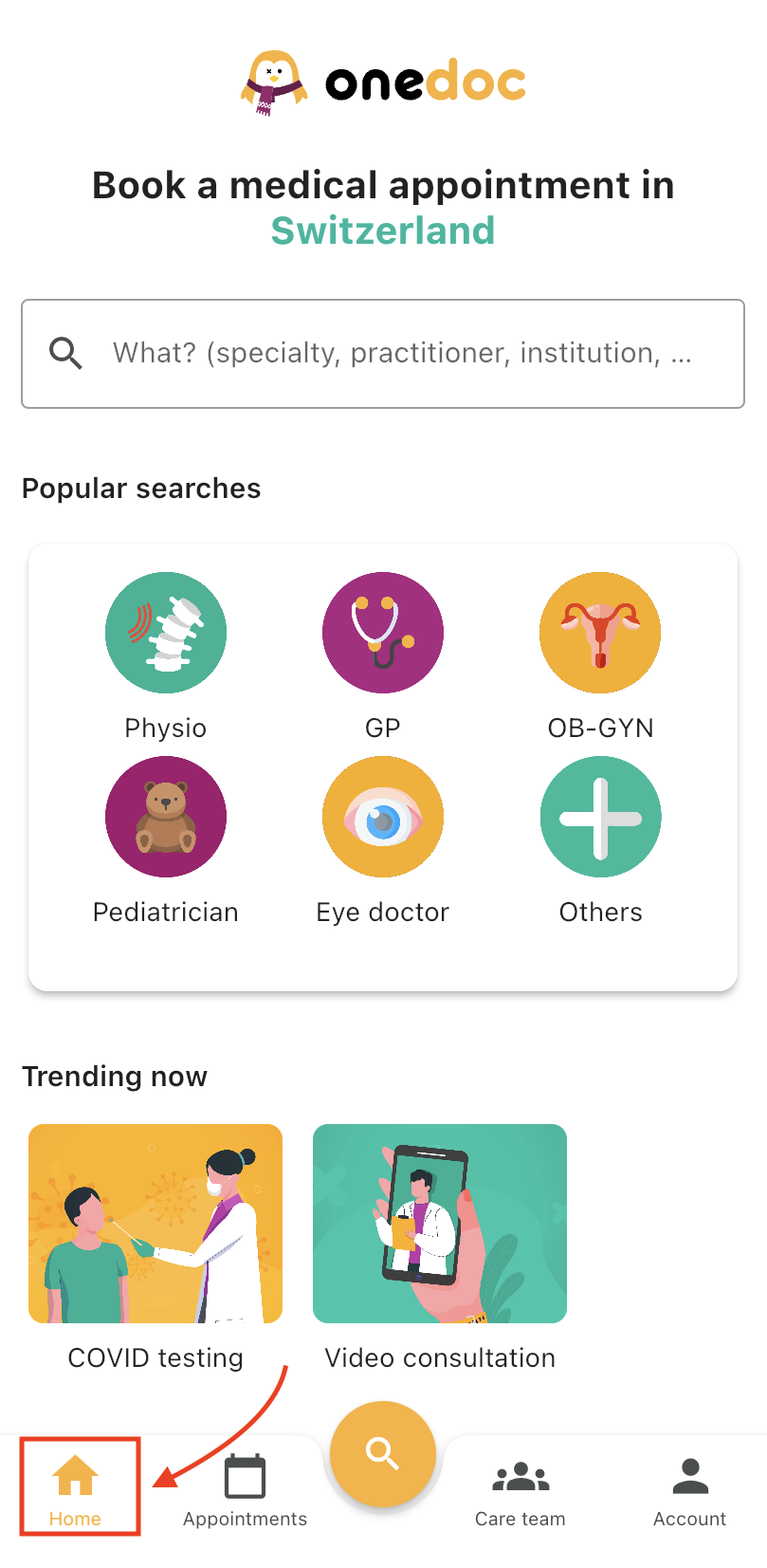 2. Appointments

This page allows you to view your future, past and cancelled appointments.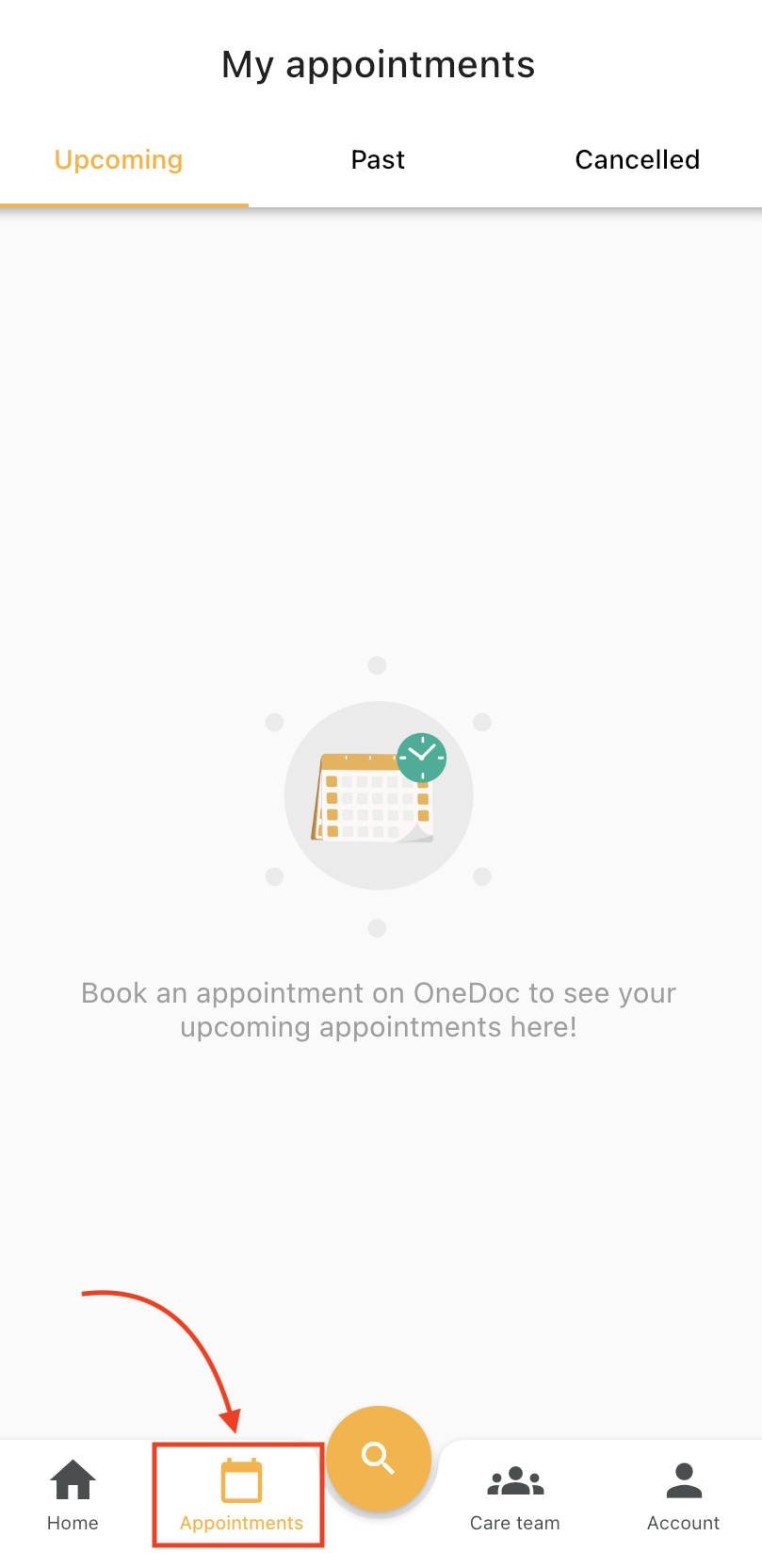 Here you can also add appointments to your smartphone calendar, or cancel your future appointments.
3. Care team

This page allows you to view the doctors, therapists or centers with whom you have already booked online appointments via OneDoc.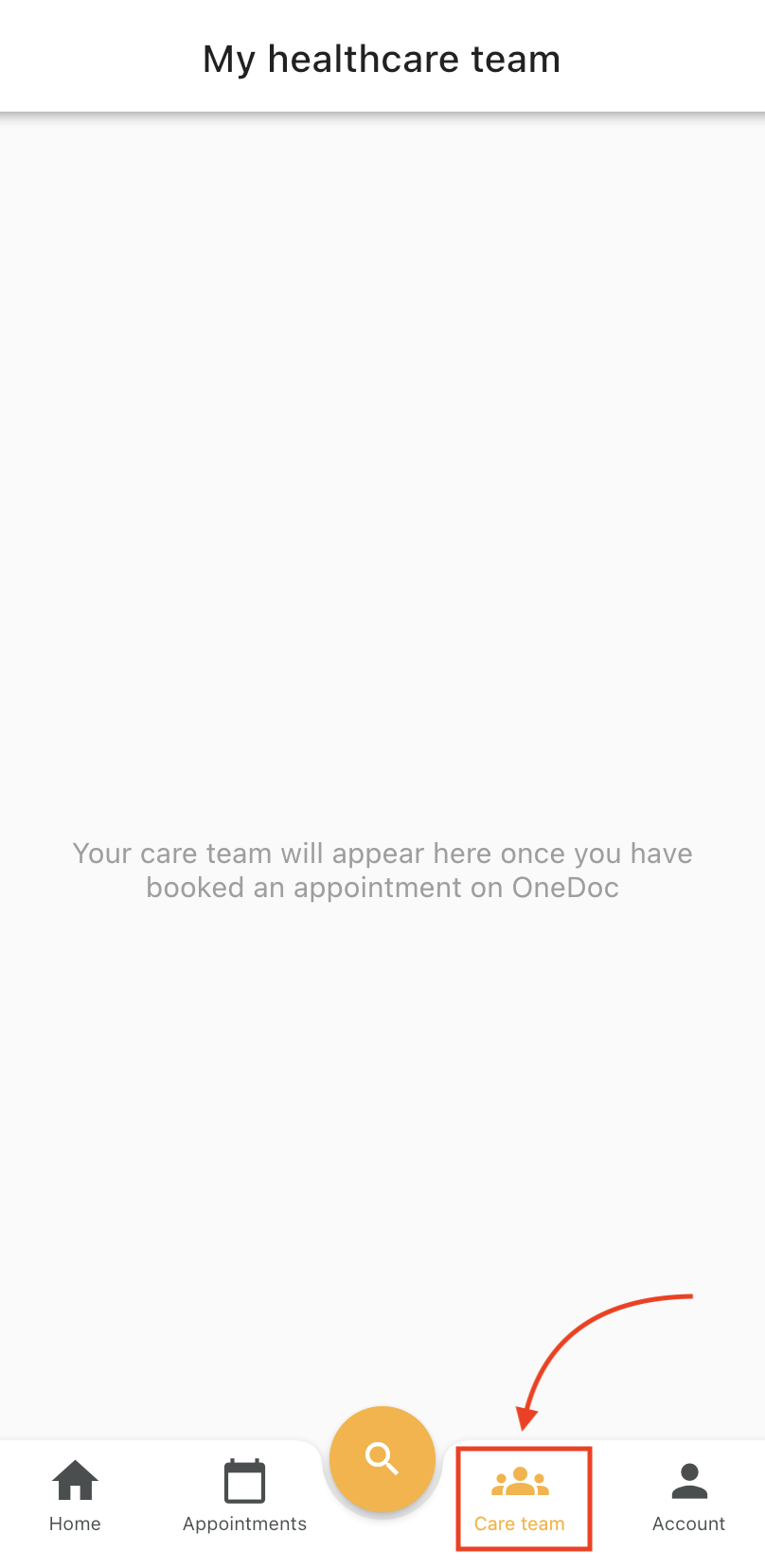 4. Account

From this page, you can access different sections:
My account: Here you can modify all your personal OneDoc information (name, email address etc...)

Application language: You can choose in which language to use the OneDoc application (FR / EN /DE / IT)

My appointments: shortcut to access the "Appointments" tab also present in the main menu bar

My healthcare team: shortcut to access the "Care team" tab also present in the main menu bar

Delete my account: Allows you to permanently delete your OneDoc account

Help Center: Allows you to access our help center, with many articles to help you better use our online booking platform OneDoc

Terms and conditions: Includes the general terms and conditions of use of the OneDoc platform

Privacy policy: Gathers information about OneDoc's privacy policy for users

Sign out: Allows you to sign out of your OneDoc account