You can create a OneDoc account only while booking an appointment with a healthcare professional on onedoc.ch. To do so, you can consult the following articles:
While booking an appointment:
After picking your time slot, you will be directed to the identification page to complete your registration process.
Click on "register" and enter your personal information (If you already have an account, click on "sign in")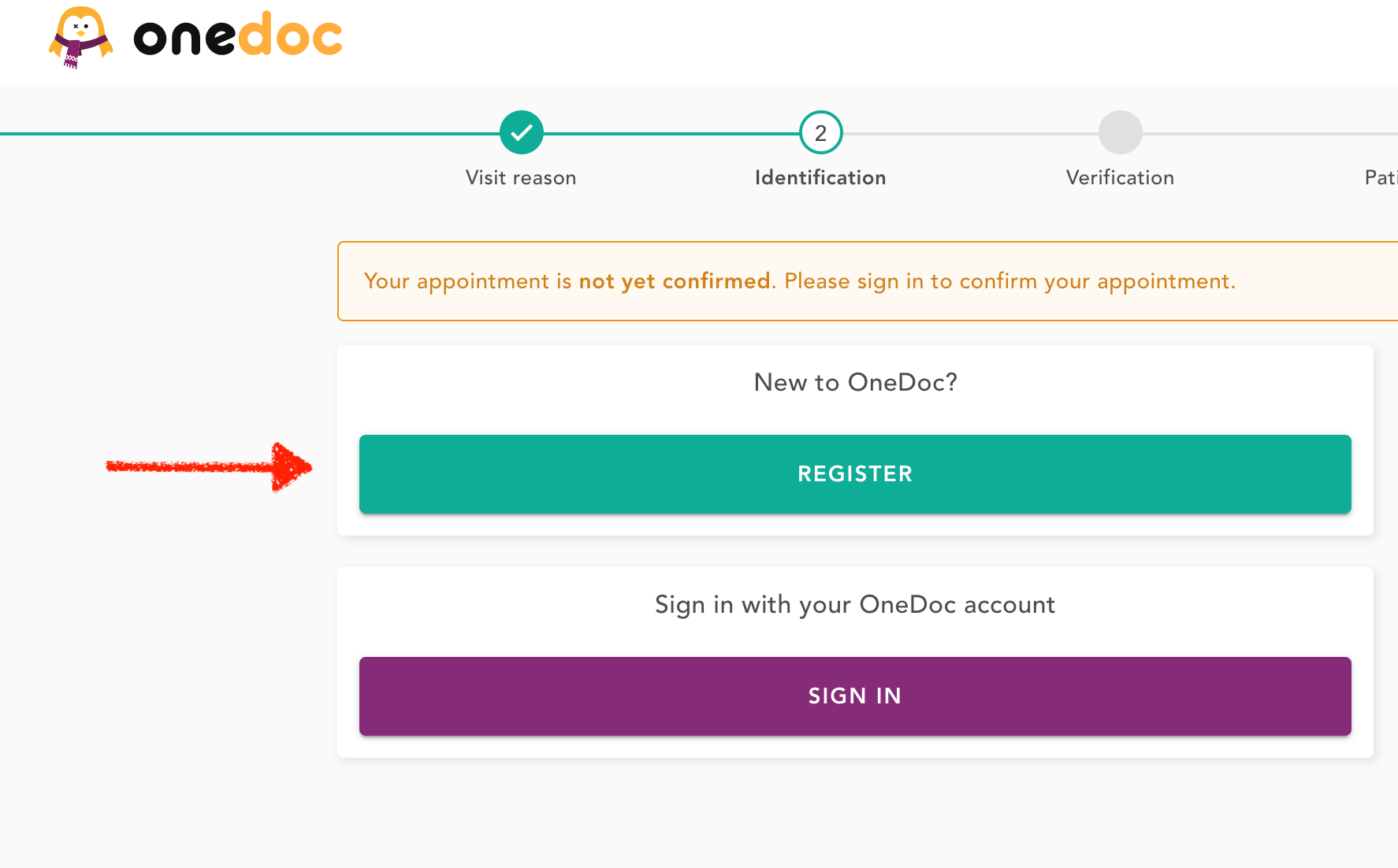 Accept the terms and conditions (you can click on the link to consult them)
Click on "continue" to confirm the creation of your account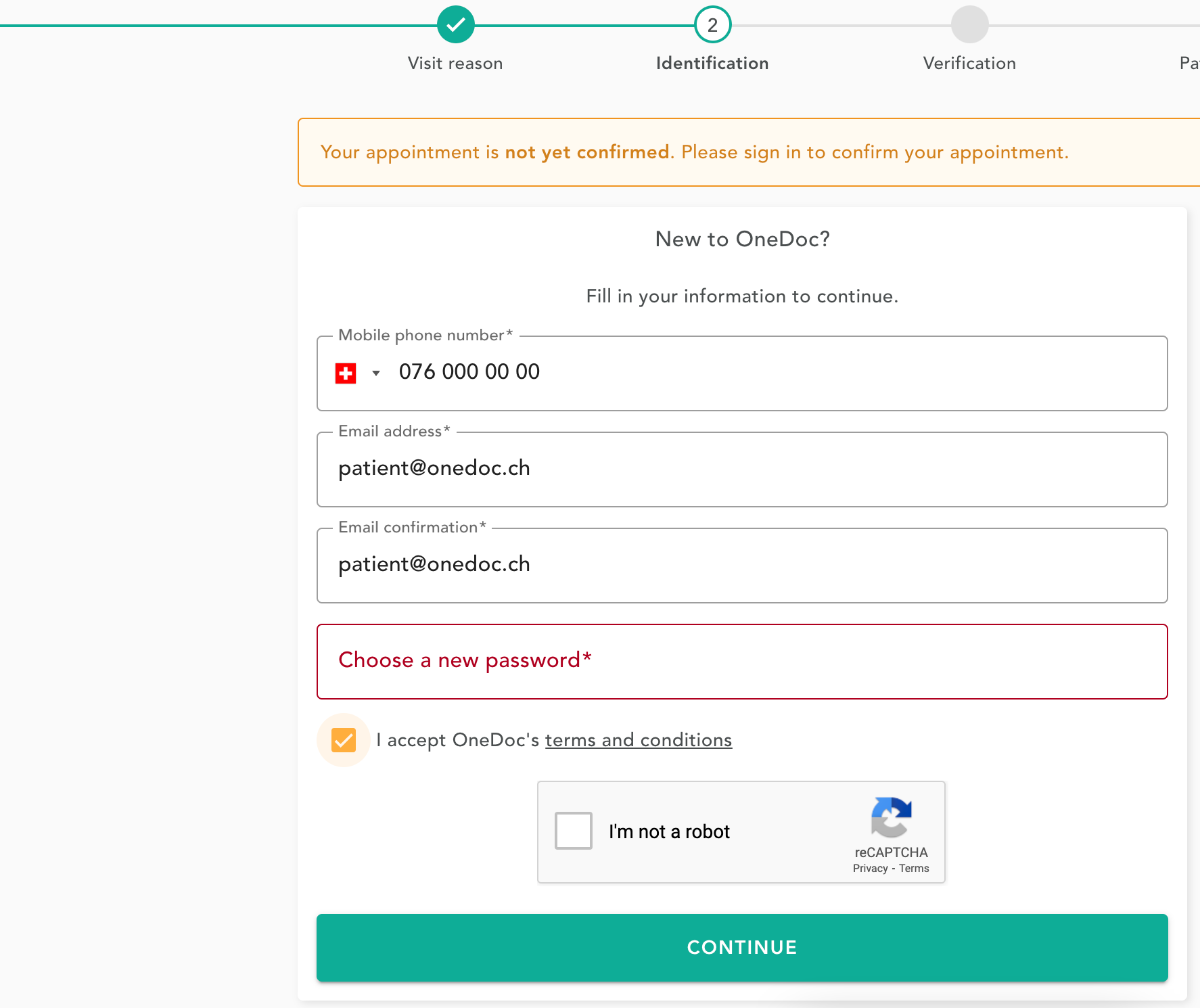 You will receive a 4-digit authentication code, by SMS on your mobile phone sent by "OneDoc". Enter the code you received to confirm the creation of your account.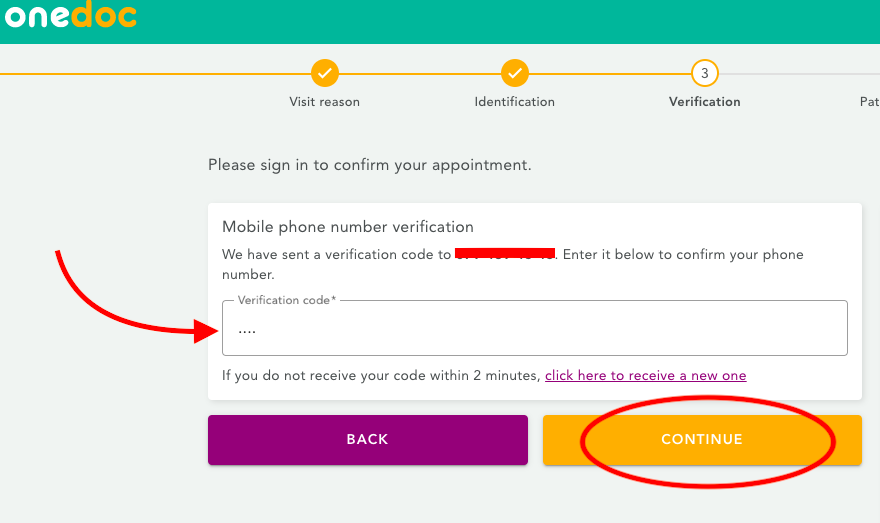 Then confirm your appointment by clicking on "continue"
Your appointment is now confirmed and you have created your OneDoc account!
Click on the following link to contact us if you encounter difficulties in receiving the verification code on the provided mobile phone number.